Posted by Abi Haywood on 18th Jul 2022
How great is this?!
TRACOuk are a 'Best for the World 2022' winner!
'For recognition of your exemplary practices in the area of workers' As a Best for the World B-Corp, we are recognised as scoring in the top 5% in the Workers 'impact area'.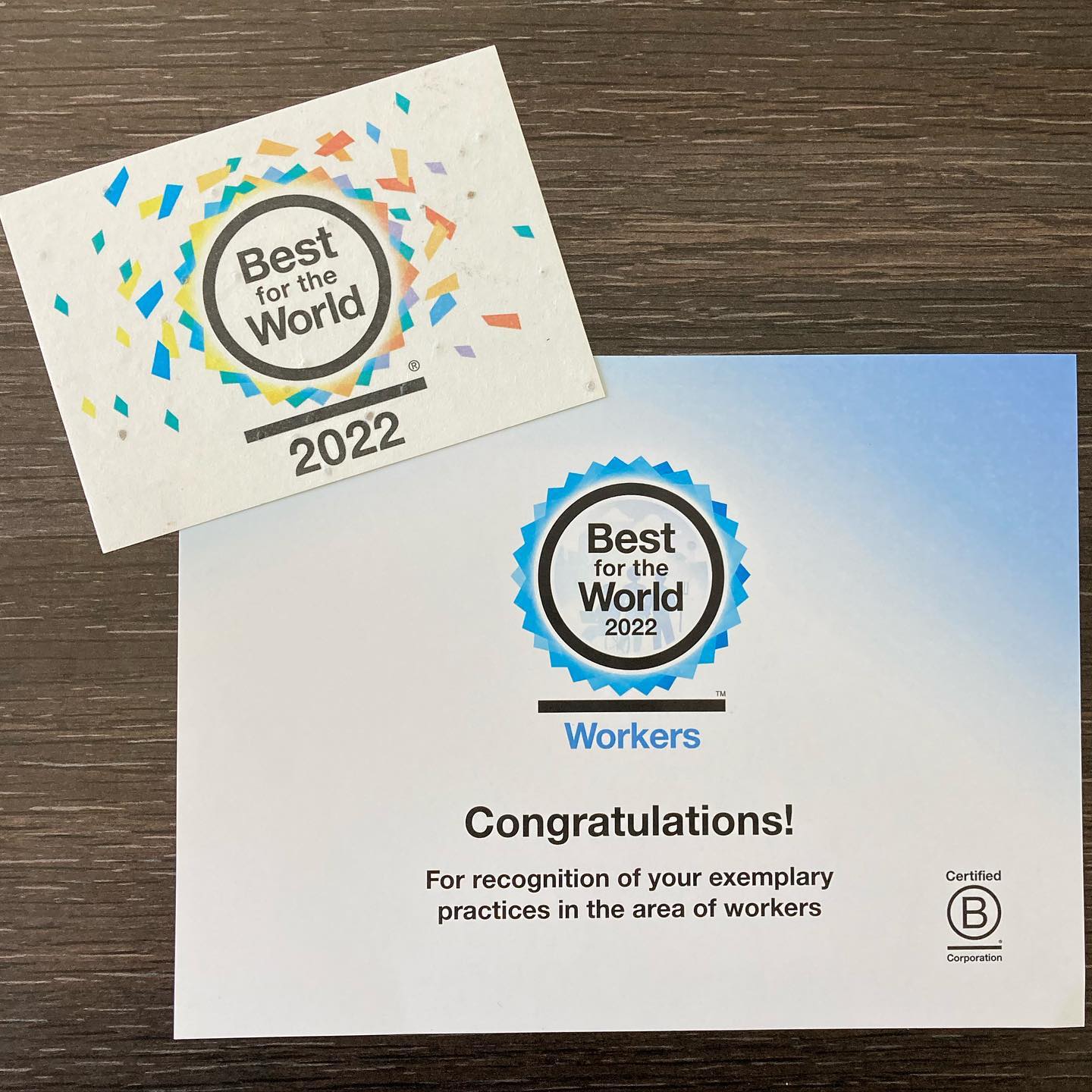 We are recognised as being at the very top of the category and lead the way in benefiting all people, communities and the planet!